Hey everyone welcome to Do u know 000. I hope everyone doing great. I was just little busy all these days and I'm sorry I couldn't update anything in this blog, anyway there are just 26 readers with me right now. 😂😂😂
Alright lets get into the topic, So, I've moved to my collage hostel last week and there were not so many people with me, there is just a single person in my room. And I was so bored and any way sat and Sunday both are holidays and just got a thought to speak with strangers.
Then you know, speaking with strangers is not a big issue these days. Omegle is the best site for that purpose. So I just got in to my room then me and my roommate opened the site.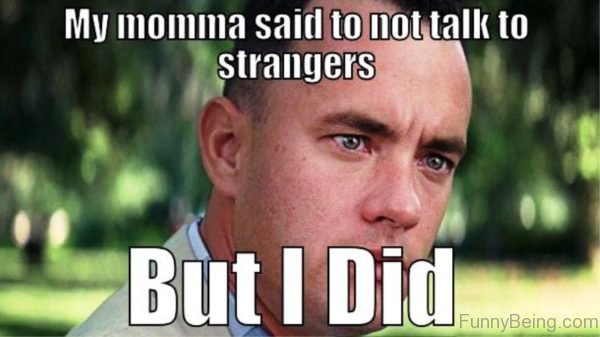 So many strangers are coming and going but not a single person stopped and spoke with us. I don't know why but we didn't stopped. We were like "Cool! Cool! No problem someone will speak".
We didn't disappointed there, But suddenly a 13 year old girl stopped and asked "which country you are from?" I said "India". Then without a second thought she said "Fuck you! All Indians". We were like what did we just did and what did we just evidenced?
We don't know where she is from but she is white. And we were not angry at her because she is is just a child. But we should be angry at the one who raising the kids like this. Saying all the bullshit that kids shouldn't need.
Why everyone RACIST?
Everyone hates the racists and without knowing they are becoming the racist. It's just a simple logic. Suppose a person hates you due to your race and you hate that person back then eventually you are becoming the racist to their race.
Did you get me?
The only problem here is not the kid but the society she is in and the way she grew up. And who the fuck knows that 1+1 is when you were a kid? Just someone should help you to make it out that's it is just 2. In the same way why a little kiddo needs to know about the racism.
Or Else:
There would be another reason she hates India. May be she previously met any Indians on that site and they may made her feel bad. May be this can be considered but I don't know what just happen to her with Indian's. There may be many reasons for her to hate Indian's or INDIA.
But, Wait!
Guy's why should we be like that? We are INDIAN's. Guy's make India lovable because it's future (You may know why did I said that). Make yourself lovable feel free to love and share love and love is not just hugging and kissing girls. Just get outside of that mindset LOVE is a thing that can feel from your MOM. Make your surroundings feel like your home.
In future India is going to be the best because. Alright! I think I should write another post for this topic 😂🤦‍♂️.
Alright, Now prove your self that you are a true Indian (I'm not going to share this or shit like that). The only thing you should do is just do what you want to do, Prove your skill. Make your own skill and make it known to everyone.
Skill is the only thing most of the people hiding, MANNN! prove your reality. It should be the real you standing on your own. Not the money or the caste or race. All these things are nothing in front of the knowledge. I hope you may understand what I'm saying.
Also putting on your selfie camera then shaking your ass and face is not just a talent or skill please STOP doing that shit again. (Who the fuck I'm to say all that shit to you).
I'm literally sorry if I wrote anything wrong. Please, mail me if there is any mistake in this post and also mail me if you have any cool topics to be on this blog.
Here have at this post this may say are you healthy human or not Warning signs that you are not healthy #2.
Thanking you,
Bobby.